Save Time. Save Money. Stay Informed.

© 2012 Emmanuel Hampton & Associates.  All rights reserved.

Set in Chicago, Living Well Is The Best Revenge is a fictional novel which tells the story of Charlene Brazelton, a hardworking, long-suffering, modern-day superwoman who rebuilds her life after surviving a tumultuous childhood, a toxic marriage and a torrid love affair. Several timely, universal themes are explored throughout the inspirational tome including redemption, restoration and the extraordinary value of human relationships. 

Through creative uses of dialogue, a mastery of the discipline of storytelling and insane attention to detail, the author creates enough emotional tension and anticipation that readers want to keep turning pages. And the profound spiritual undercurrent that runs throughout the book is at once groundbreaking and soul-stirring. 

Without question, Living Well is the Best Revenge is a powerful story, full of ups and downs, victories and defeats. Surely, Ms. Bailey has created a heroine to whom readers can easily relate and a story that they won't soon forget.  

Get ready to laugh, cry, rejoice and cheer. Read Elle Bailey's Living Well is the Best Revenge.  It promises to be the most talked about novel of the year.  

Back Cover Copy

As she inserted one of the keys into the top lock, Charlene held her breath. After all, she hadn't given much forethought to what she'd say or do if Pierre and/or Jennifer were there. And the thought of unlawfully entering someone's home also gave her reason to pause.

She turned the key but the lock didn't budge. Charlene wavered on whether or not she should proceed. After a brief hesitation, she decided to continue. She sorted through the keys until she found the other door key. While doing so, she noticed that her hands were trembling. She was shaking so badly that she lost her edge. She decided that she could not bear to see what was on the other side of the door.

As she backed away from the door, Charlene dropped the keys. When she reached down to pick them up, she noticed the mouth which had formed where the stitching in the sole of her loafer was coming apart. The site of her distressed shoe was a reminder of the distress which she'd suffered for the duration of her marriage to Pierre. The well worn shoes were a metaphor for her entire life.

That was the spark she needed to ignite the flames of her fury.

Find out what happens next. Purchase your copy of Living Well today at any of the following on-line retailers.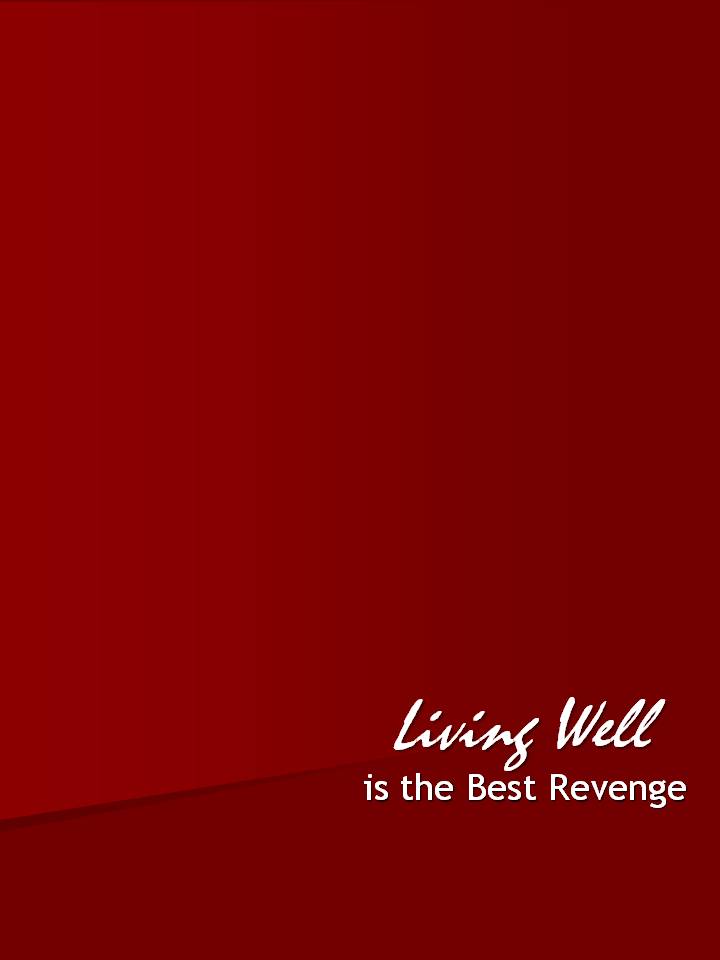 Living Well 

is the Best Revenge

the debut novel from

ELLE BAILEY